CAPCON 2017 Updates
As CAPCON 2017 approaches, we will be making periodic announcements of noteworthy updates.
---
Updated Schedule
announced on 08-Sep-2017
The event schedule has been refined and updated.
See HERE for more information.
---
Awards and Categories: 100% Sponsored!
announced on 08-Sep-2017
As of September 8, 2017, all awards and categories are sponsored.
Thank you VERY MUCH to all of our sponsors!
---
Online Payment of CAPCON 2017 Entrant Fees
now available at CWM Web Store
announced on 30-Aug-2017
If you are entering models into the CAPCON 2017 model competition, you can pre-purchase your Entrant Fees at the CWM Web Store!
<CWM Web Store : pre-purchase your CAPCON (model) Entrant Fee>
Similar to purchasing a concert ticket online, the system will accept online payment (credit card only) and will generate an eTicket; that eTicket must be presented upon arrival at CAPCON 2017 Model Registration on 30-Sep-2017.
NOTE: This is for payment of CAPCON 2017 model contest entrant fees ONLY, it does not register your model entries; that must be done in person on the day of the event.
See HERE for more information.
Click HERE for brief instructions.
---
Vendor Tables: Sold Out
announced on 24-Aug-2017
All of the vendor tables for CAPCON 2017 have been sold!
See HERE for more information.
---
Updated Information about Entering CAPCON 2017
announced on 29-Jun-2017
We have more detailed information about entering a model at CAPCON 2017.
---
NEW Category #905 — Great EGGspectations
announced on Easter Sunday 2017 (16-Apr-2017)
The CAPCON 2017 committee recently hatched the idea to introduce a fun new category to CAPCON 2017. We decided to lead in to the announcement with a countdown timer, so as not to shell shock everyone when the news broke. We are glad everyone rolled with it.
New for 2017 is the Great EGGspectations category for 'egg-stylized' models: eggplanes, eggarmour, eggships, and other eggcraft. Not intended for overtly caricature or 'skewed' vehicles, such as "Weirdo" or "Rat Fink" style kits.
| | |
| --- | --- |
| Eligible: | Commercially-available 'egg-stylized' or 'kid-oriented' models: plane, ship, tank, spacecraft, and others – primarly offered by Hasegawa, Fujimi, Tiger Models, Meng, etc. Does not have to be OOB (out-of-box), modification/updating is allowed. |
| NOT eligible: | Overtly caricature or 'skewed' models – for example, "Weirdo" stylized kits (by Revell, Monogram) or similar – are not eligible. |
Single model entries only; dioramas or collections are not eligible.
Entries in this category are eligible only for the following overall awards: Best of Show, People's Choice, and Best Canadian Subject.
(Entrants may contact CAPCON beforehand to inquire if their prospective entries are eligible.)
You've seen them, you've liked them... now don't chicken out!
Get cracking and enter in the new "Great EGGspectations" category at CAPCON 2017.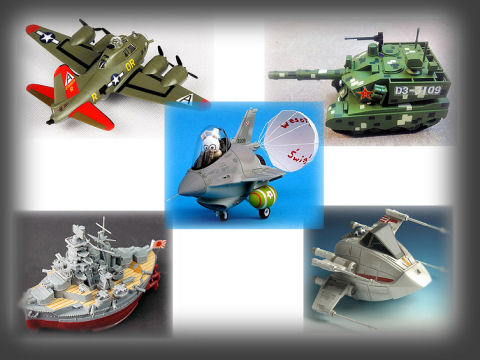 ---
IMPORTANT! CAPCON 2017 Date Change
announced on 24-Mar-2017
The date of CAPCON 2017 has been changed to: SATURDAY, SEPTEMBER 30, 2017
and will be held at the Canadian War Museum in Ottawa, Canada.
(Previously, the original date was September 23, 2017.)
---
CAPCON 2017 to be Held at the Canadian War Museum (Ottawa, Canada)
announced on 17-Feb-2017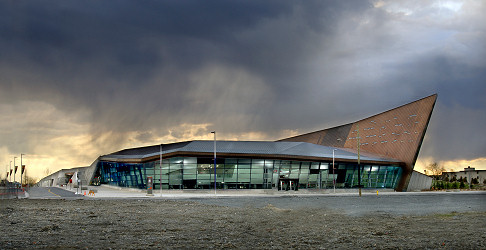 We are VERY proud to announce that CAPCON 2017 will be held at the Canadian War Museum in Ottawa, Canada.
CAPCON partnered with the Canadian War Museum and we have been steadfastly working together since 2015 to make this happen — in an effort to help celebrate Canada's 150th anniversary in style!
The Model Contest will be located in the LeBreton Gallery among full-size military exhibits, and a Vendor Room will be located in the Barney Danson Theatre (off the main foyer).
Contest entrant fees for adults and juniors remains unchanged at $20 and $5 respectively (for unlimited model entries).
All entrants in the model contest will receive free admission to the Museum as part of their CAPCON 2017 entrant fee.
Vendor personnel will also receive free admission to the Museum as part of their vendor fee.
On-site (paid) parking will be available in the Museum's underground parking lot; this is not covered in any CAPCON 2017 entry fees, and all attendees must pay for that separately.
Stay tuned for more information – including a detailed schedule – as more details are settled.
---
CAPCON 2017 Support Information Added
announced on 11-Jan-2017
Added information about sponsorship, vendors, and silent auction donations under Supporting CAPCON.
---
Incentive Pricing for Multi-category Sponsorship
announced on 11-Jan-2017
We offer incentive ("bulk") pricing for the sponsorship of multiple categories; the more categories you sponsor, the better the price per category!
This pricing structure applies across all divisions, so you do not have to select categories all within the same division for this special pricing to apply.
| | |
| --- | --- |
| 1–4 categories | $40 per category (regular price) |
| 5–9 categories | $30 per category |
| 10–14 categories | $25 per category |
| 15+ categories | $20 per category |
The above pricing structure only applies to contest CATEGORIES, whereas all AWARDS remain priced at $50 each.
---
Rules, Categories & Awards
announced on 30-Nov-2016
Posted information about categories & awards, and rules.
(Subject to change.)
---
CAPCON 2017 is a GO!
announced on 15-Nov-2016